Eric Indridason Bibliography
Arnaldur Indridason est né en 1961 à Reykjavik où il vit toujours. Il est le fils du romancier Indridi Porteinsson. Dans les années 1980 et 1990 , Arnaldur Indridason a d'abord été journaliste , scénariste puis critique cinématographique . Il obtient un diplôme en Histoire à l'université d'Islande en 1996. Il publie son premier roman en 1997 , un roman policier , la première enquête de l'inspecteur Erlendur. Cette série policière va lui apporter une renommée mondiale . Quelles sont les raisons de ce succès alors que le genre policier n'existe pratiquement pas en Islande et que la langue locale est parlée par à peine plus de trois cent vingt mille personnes ?
L'influence de Maj Sjöwall et Per Wahlöö est évidente dans l'oeuvre d'Indridason. Son héros , l'inspecteur Erlendur Sveinsson ( en Islande la tradition veut que les habitants s'appellent par leur prénom , nous dirons donc inspecteur Erlendur ) ressemble beaucoup à son homologue suédois Martin Beck . Erlendur est un héros banal , ses réussites policières sont le fruit de sa ténacité , il connait beaucoup d'angoisses familiales ( divorce ), il a connu un passé douloureux ( enfant le frère d'Erlendur a disparu ), il a négligé son devoir paternel vis-à-vis de ses deux enfants ( lorsqu'il apprend que sa fille se drogue , il entreprend un douloureux et délicat rapprochement avec elle ). Et puis dans les romans d'Indridason , il y a le réalisme social . Le fait divers est le quotidien d'Erlendur et cela permet à l'auteur de brosser un portrait sans concession de la société islandaise en abordant des thèmes comme immigration , drogue , prostitution , violence , pédophilie , viol , banquiers voyous. Ce visage de l'Islande est décrit au lecteur à travers le regard d'Erlendur mais aussi à travers celui d'autres policiers islandais : Sigurdur Oli ( dans "La muraille de lave" ) , Elinborg ( dans "La rivière noire" ) et Marion Briem ( dans "Le duel" ).
Arnaldur Indridason apporte une touche personnelle à ses romans , il explore l'Histoire de son pays notamment au 20ème siècle , mais aussi le passé familial des protagonistes de ses romans , sans doute influencé par les sagas islandaises . Le titre "Le livre du roi" est plus spécifiquement consacré aux sagas , ces vieilles histoires médiévales.
Et puis avec Indridason , il y a le dépaysement géographique , l'Islande petite île volcanique sur le cercle polaire arctique , battue par les vents , attise la curiosité .
Deux tomes de la série Erlendur ( publiés en Islande en 1997 et 1998 ) n'ont pas été traduits en français . Les titres actuellement disponibles sont ( classement selon la chronologie des personnages ) :
- Le duel ( Islande 2011 - France 2014 )
- Les nuits de Reykjavik ( 2012 - 2015 )
- Le lagon noir ( 2014 - 2016 )
- La cité des jarres ( 2000 - 2005 )
- La femme en vert ( 2001 - 2006 )
- La voix ( 2002 - 2007 )
- L'homme du lac ( 2004 - 2008 )
- Hiver arctique ( 2005 - 2009 )
- Hypothermie ( 2007 - 2010 )
- La rivière noire ( 2008 - 2011 )
- La muraille de lave ( 2009 - 2012 )
- Etranges rivages ( 2010 - 2013 )
Trilogie des ombres ( hors série Erlendur ) :
- Dans l'ombre ( 2015 - 2017 )
Autres romans :
- Opération "Napoléon" ( 1999 - 2015 )
- Betty ( 2003 - 2011 )
- Le livre du roi ( 2006 - 2013 )
Arnaldur Indridason est traduit par Eric Boury et publié par les Editions Métailié.
Voir ici http://cercle-du-polar-polaire.over-blog.com/2015/10/arnaldur-indridason-suite.html
Voir ici http://cercle-du-polar-polaire.over-blog.com/2016/02/arnaldur-indridason-suite.html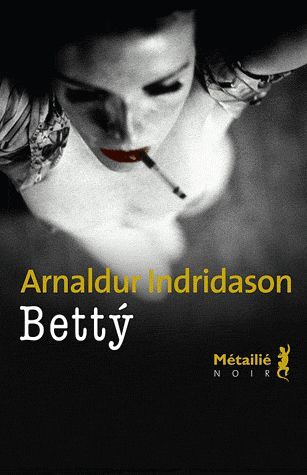 Un homme emprisonné se rappelle ce qu'il a vécu avec Betty alors qu'il est accusé du meurtre de son mari.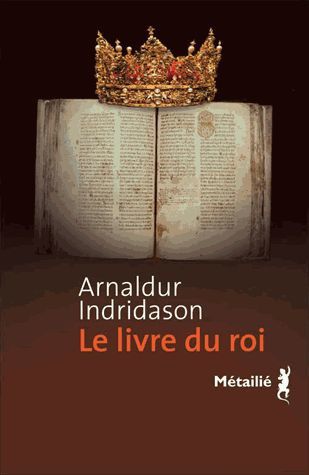 Une enquête dans le monde des livres anciens sur fond de nazisme.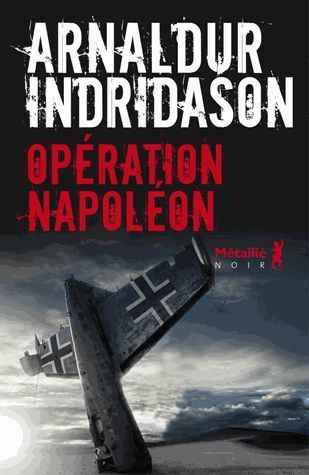 Kristin , avocate , est l'héroïne de ce roman.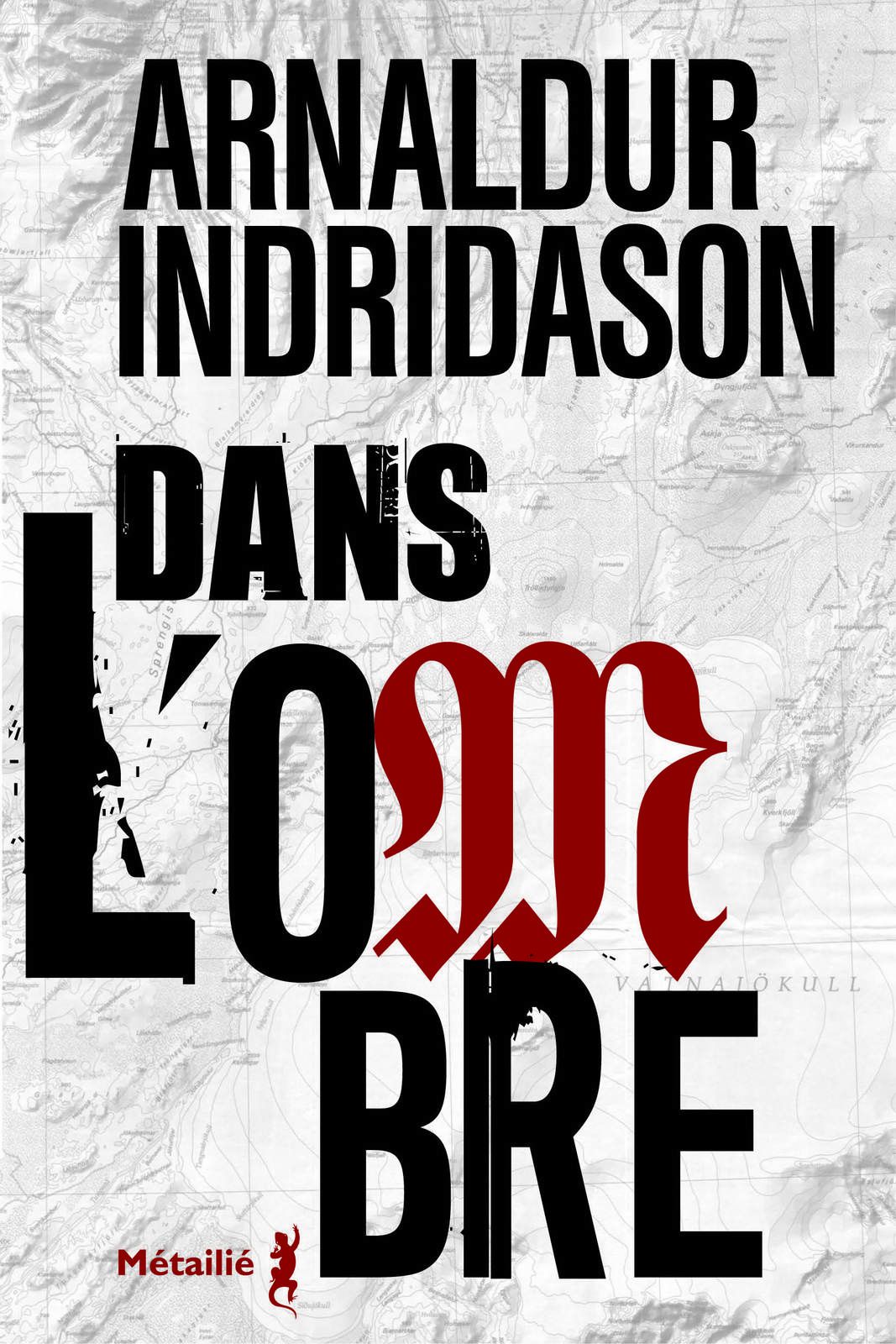 Enquête en Islande durant la seconde guerre mondiale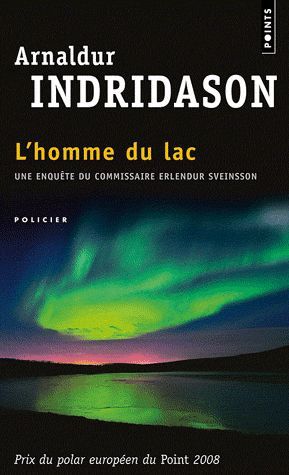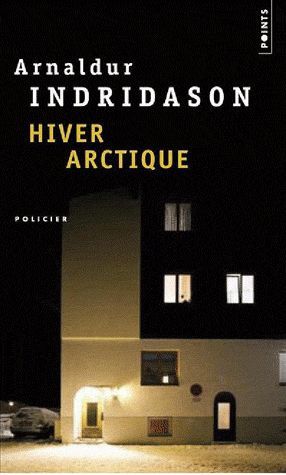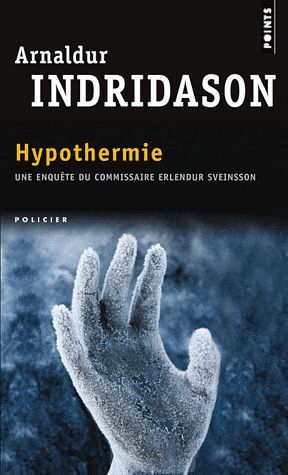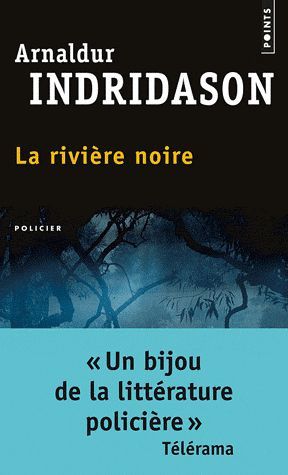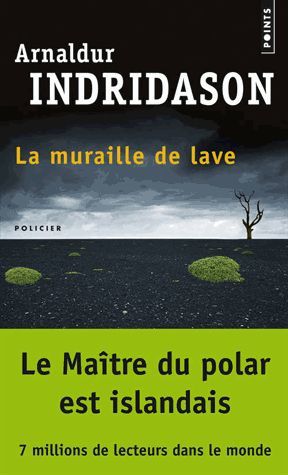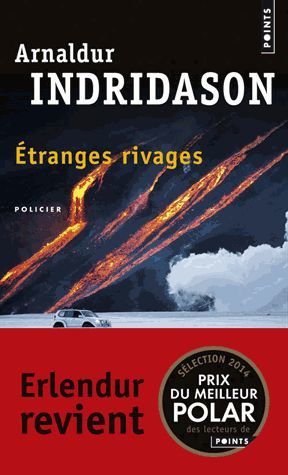 The Alphabet of Crime community meme over at the Mysteries in Paradise blog has reached the letter S. My first nomination this week is …
SILENCE OF THE GRAVE by Arnaldur Indriðason

"As far as I can see this is the remains of a body. He hasn't been there long. This is no Viking."
According to the followers of Harold Camping, 21 May was Judgement Day, as reported in the New York Timeshere; ten days earlier an earthquake was apparently prophesied to hit Rome and raise the Italian capital, as reported in The Guardianhere, with hundreds of people apparently fleeing the city as a result even though it was just an urban myth.
Thankfully neither of these events took place and so did not need to be added to the spate of natural disasters that have befallen people all round the world in the last few months. Fear of such dire portents, this time from over a hundred years ago, lies at the heart of Silence of the Grave, the second in Arnaldur Indridason's Inspector Erlundur series to be published in English. Following the advice of Mrs P over at her fine transnational crime fiction blog, earlier this year I embarked on my first ever Icelandic crime novel, Indridason's Jar City. The results were terrific (you can find my review here) , so it was with great anticipation that I cracked open my copy of the next volume in the series. Would it be as good as the first, or succumb to the difficult second album syndrome?
At the end of Jar City, Erlendur solved a complex crime involving the country's genetic inheritance and the commercialisation of its DNA as an international resource. At its conclusion the failure of Erlendur's marriage remained as sore as it ever was despite the passage of twenty years as he has to deal with its bitter legacy – his wife has never stopped blaming him solely for the end of the marriage, venting her anger on their two children, which she refused to let him see. Erlendur is haunted by guilt and yet we get no sense that his actions, while potentially cowardly, were either deceitful or malicious. He was simply the one that actually bailed when the marriage was over, unwilling to stick it out for the sake of appearances. This doesn't however lessen his own burden or sense of disappointment in himself. In this regard the solemn and inward looking Inspector has much in common with the likes of Morse and especially Wallander, who is a clear model for the character. At least at the conclusion of that first book there was a glimmer of hope in that Erlendur was potentially managing to forge a relationship with his estranged drug addicted daughter, Eva Lind – but how has this progressed?
Arnaldur Indriðason (Image: Anneli Salo)
This novel picks up several months later with the discovery of long interred human remains at the site of a new building site on the outer fringes of the new Reykjavik suburbs. This is juxtaposed with Erlendur's hunt for his heavily pregnant daughter, who is now missing, and flashbacks to the 1930s and 40s where we see an apparently happy marriage very soon turn into a nightmare spiral of appalling, unending domestic violence and despair.
These three storylines will continue in parallel throughout the novel and one of these will only be resolved in the book's closing sentence. While the first novel dealt with genetic heredity, this follow-up is more concerned with the actual legacies of a family's actions, which is combined with a trenchant depiction of domestic abuse that sometimes makes for shocking reading, both for its strong language and the emotional and physical violence it depicts. Haunting these events is a strange fatalism, linked to a belief that in 1910 Halley's Comet would collide with Earth which in the story is used for a bizarre urban folktale of desperate orgiastic going on in a newly built gas tank where terrified Icelanders congregated, believing that their lives would soon be over. Only the comet didn't come and sweep it all away – but the consequences of their actions remained none the less.
Like Jar City this is a novel in which the past continues to impinge on the present. Erlendur is able to find his daughter but only after she has slipped into a coma. As he visits her in hospital and in encouraged to talk to her in an attempt to bring her back to consciousness, he slowly revisits their shared past but also considers his own upbringing and the sad events that brought him from the country into the city as a boy. This is reflected in several other stories of childhood scarred by dreadful traumas, the most heartbreaking of which are perpetrated in vivid flashbacks by Grimur against his wife and the their two boys. These are powerfully and terrifyingly conveyed and lie at the core of the novel's most affecting scenes, though as with many cold case stories there is occasionally a sense of strain in having to make a story dynamic when there is a lack of forward momentum since all the drama took place decades earlier.
My main criticism of the novel would probably have to be that at journey's end one is left with a nagging sensation that although it follows a thematic path very successfully it is also a little bit frayed at the edges in terms of the story. In particular an entire subplot about a young woman's disappearance and possible murder, while thematically resonant, is also a colossal red herring and might have been better used in a different book entirely. In addition the story does also tip over into Grand Guignol territory in its climax, which is perhaps a little too unsettling after what has already been a very long and emotional haul. In addition I found myself wanting to spend a bit more time with Erlendur's colleagues, the conservative Sigurdur Oli, who is having to make some hard choices about moving on to the next stage of his relationship with his girlfriend, and female cop Elinborg who doesn't get to do much here and yet is potentially the most well-rounded of the trio – I hope to find out more about them in later volumes. This I have only belatedly realised is a little more complicated than I first thought as the chronology of the English translations is not the same as the originals – the books were originally published in Iceland in the following order (dates given are from the first publication, not of translation):
Synir duftsins (Sons of Dust, 1997)
Dauðarósir (Silent Kill, 1998)
Mýrin (Tainted Blood, aka Jar City, 2000)
Grafarþögn (Silence of the Grave, 2001)
Röddin (Voices, 2003)
Kleifarvatn (The Draining Lake, 2004) – reviewed by Mrs P here
Vetrarborgin (Arctic Chill, 2005)
Harðskafi (Hypothermia, 2007)
Myrká (Outrage, 2008)
Svörtuloft (2009)
Furðustrandir (2010)
Indridason builds up some good suspense in his final chapters as he reveals the identities of buried remains, though some ambiguities remain. If not quite as tightly plotted as Jar City then this is still an emotionally wrenching and excitingly plotted mystery what provides a convincing depiction of man's almost endless capacity for brutality – but also, ultimately, for compassion and possibly, even, redemption.
***** (4 fedora tips out of 5)
Gallery| This entry was posted in Arnaldur Indridason, Crime Fiction Alphabet, Nordic crime, Police procedural, Reykjavik, Scene of the crime. Bookmark the permalink.